5 Myths about Boudoir Sessions
Hamilton Boudoir Photographer
We all have things that hold us back from doing something we're interested in. Some people call it a limiting belief, but what's important to remember is that there is always going to be a reason not to do something. With that being said there is also always a reason to do something!
In some situations, these limiting beliefs or walls might be helpful but I'm here to tell you that everything you're telling yourself about boudoir is probably a lie. I'm going to break down the 5 most common myths and why they're lies. Your boudoir session is an excuse to treat yourself and you deserve it. Let's jump in!
1. Money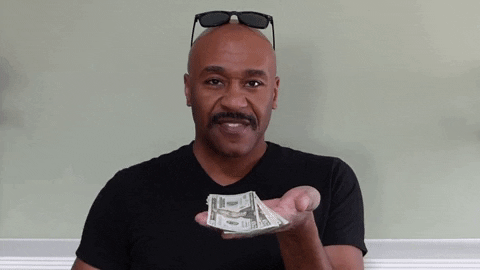 I'm going to start with this one because it's the #1 reason people who inquire don't end up booking.
Think about the last thing you bought yourself, a selfish/impulsive purchase. Remember back to the monetary value of that thing. Now think of the 4 items before that. Quickly do some mental math and tally up the total of the last few purchases you made (groceries, gas and such don't count). I'm going to assume that for many of you it was around $500, right?!
Now think about what you got for that money. Did you get tangible things, a service, perhaps some new lulu leggings with a matching bra (just me? ok).
Imagine cutting back on a few of those things and swapping that money out for a boudoir session. A time for you to celebrate yourself. Gain confidence, a new perspective on you and your body. I understand and respect that boudoir is an investment. It's an investment into the session, images, an album maybe, but it's also a genuine investment into you and your well-being.
No one loves all of their body all the time. It's tough out there, I fall victim to social media's weight shame, health obsessed ideas all the time and it's fucking exhausting. That my friend is why you deserve this! You deserve a day to fall in love with yourself inside and out. We'll jam out, dance, have fun and also talk about your body and what you love about it! Your body and you deserve to be celebrated!
I also like to remind people that we will walk through each step together so you understand exactly what financial commitment you're making prior to making it. You will always know what's coming next and I never put pressure on anyone. I recommend setting a budget range for yourself and inquiring so we can sit down and discuss everything in detail!
2. Body Image
We have this idea that we need to look a certain way BEFORE doing things. BEFORE summer we must earn a summer body, before a boudoir session we must go on a cleanse, before vacation we must lose weight and get a base tan, before our wedding we must de-bloat and slim down. Those ideas are sold to you by marketing experts and professionals in the fitness industry. An industry that is worth billions of dollars by the way.
Just think every time you give into the idea that you need something to help you look skinnier, fitter, or whatever, you are supporting a fitness and health industry person to go on another vacation. FUCK THAT! No one should profit off your self-doubt.
Also, might I remind you that literally, every human goes through phases of being a little heavier, a little more bloated, happy and unhappy with their weight, skinnier, fitter, less healthy, more healthy. The idea that you should change in order to get boudoir photos is a lie you are telling yourself.
Boudoir sessions are to help build confidence, treat yourself, and to help you re-discover what it is you love about your physical body. I personally hate my legs, but when I get boudoir photos done I'm reminded that my legs are a core part of who I am whether I love them or not and that there are other body parts on me that I do love and don't appreciate enough.
Even if your not feeling the most confident you should still get boudoir photos. Even more so then when you are confident because you are enough just the way you are and boudoir is a great way to remind yourself that.
3. Nudity and Sexuality
There are many ideas out there in the boudoir world that nod to the fact that your sexuality, willingness to bear all and show off your birthday suit are what make you sexy. It doesn't make you sexy. I repeat, that alone does not make a good boudoir shoot. You are allowed to be clothed, you are allowed to wear more reserved lingerie, you are allowed to wear whatever your heart desires.
Being naked can be fun and liberating but you should only do it if you really want to. Drop the idea of having to wear some weird bondage corset thing for your boudoir session because it's just not true. Lingerie and boudoir attire can range from house coats, full coverage bras with full coverage high wasted underwear to nothing at all! There are no rules!
4. It must be a gift you alone do for your partner
Another idea that perpetuates this industry is that you have to do boudoir for your partner alone! That's just not factually true. Many of my clients do it for themselves. You have to take the day off to get all dolled up, full make-up and hair, lingerie and have photos taken. Does that sound like something your partner gains from?! No, it doesn't, sure a gift to them is fun, sexy and intimate but this is also a gift to yourself! You can look at your boudoir album just as often as you want even if it's more times than your partner (I'm for sure guilty of doing that!)!
You can also totally do boudoir photos with you partner! Hello, that's hot AF!!
5. Not comfortable in front of the camera
What do you think i'm there for?! This is why you hire a professional photographer. It's our job to make you feel and look great. I went to school for photography in 2012 and have been working in the field since, I know what i'm doing! It's also 100% a collaborative space and if you prefer the way you feel and look in one pose we will re-create that and keep those core aspects throughout. This is your session, not mine and it's both of us together that will make you look like a total bad ass! I bring my expertise and you get the final say as it's your body and your images.
This is also why we have a viewing session the next day. You get to select your favourites and you do not have to like them all! Don't worry, I will not be offended. These images are for you to enjoy so pick the ones you love!
To summarize! Boudoir is a time for you to shine. These myths we tell ourselves about why we shouldn't just don't hold up when challenged. Take a risk/save up those pennies/start thanking your body for all it does and do something for yourself, after this year we all deserve it!
Join my Beautiful You Boudoir Facebook Group! Full of info, inspiration, conversations with like-minded ladies, and offers!
To inquire for a boudoir session click this link here, the inquiry form is just below the page gallery!!