Family Photos can be tricky to plan, whether there's only a few arrangements or a lot. There always seems to be limited time and particular family members requesting specific arrangements. Creating lists can make you feel like you're underwater. It's especially hard if you've never had to do anything like this before and have no idea what it should look like.
If you're a client of mine I get you to fill out a questionnaire a week or two before your wedding with lots of wedding day related questions, some of which are about your family arrangements. I will actually then create a list off that information for myself. My lists are solely created off the information you give me so I am going to teach you today my method and some tricks so you can do this for your own peace of mind. You're also less likely for us to miss people if you create your own list.
Everything will go so much faster and smoother if you have a nice clean list someone can read off. With all that being said here are my 5 tips to help plan your wedding day family photos.
Tip #1
Segregate your lists based on families
Start simple and write out a list of the family arrangements you want from your side. Right away start your list with immediate family and add on the more distant family members as you go.
For Example;
Bride/grooms Side (When done repeat for groom/brides side)
Just pretend you and your SO are Sandy & Joseph!!
Sandy & Joseph with Louise (MOB)
Sandy & Joseph with Louise & Phil (Step Father OB)
Sandy & Joseph with Louise, Phil & Kyle (Brother)
Sandy & Joseph with Elliot (FOB)
Sandy & Joseph with Elliot, & Patricia (Step Mom OB)
Sandy & Joseph with Elliot, Patricia & Kyle
You'll notice I put their relation in brackets every time I wrote a new member to help you keep everyone organized! Doing this can help spark other members and relationships within the family that you may have originally overlooked just thinking of specific names. It'll also be helpful to the person who ends up reading the list off on your big day!
*I'm sure there are many other ways in which one could create a list, this is a starting point for you.
Tip #2
Put your thing down flip it and reverse it!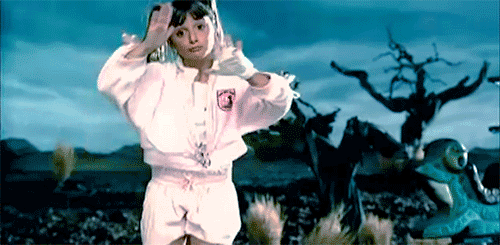 🎶If you got a big, let me search ya
And find out how hard I gotta work ya…
🎶Give me all your numbers so I can phone ya.
OK, OK, but really… Reverse it.
Now that you have your lists sorted I want you to completely flip and reverse the order you do it in! Arranging these photos in reverse allows your cousins, GF's, BF's, aunts, uncles to go to the cocktail hour sooner! TBH is what they want to do. Your immediate family won't mind waiting longer because they probably already expected that but those distant family members might not be as willing to do the waiting dance!
Also, this is a great time to consider when your grandparents should go as they also might not have the ability nor the want to stand and wait around. This is a corny analogy but it works. If you're on a bus you prioritize seating for those with children, expecting and the elder. Do the same here!
Tip #3
Combine Lists!
I recommend you and your spouse create your own family lists separately. Once they're complete then compare lists and determine an ultimate order it should all go into.
Remembering to prioritize people who aren't immediate family or maybe won't be so comfortable waiting. I know I explained this in the last tip but I'm reiterating as it'll be important when you do groupings together and combine lists.
Tip #4
Ask your parents one last time for any arrangements they want
Based on trends I see at a lot of weddings this tip may seem like an annoying task because most people don't want to give their parents that leverage.
Hear me out though; your parents will make the photo arrangements they want to happen, happen, no matter what, trust me! If you don't give them the opportunity during the specific scheduled time slot, they might interrupt something else important to get it. In turn, annoying you and using up valuable eating, dancing, drinking time!
Give yourself extra time in the schedule if needed and get through all the arrangements they want as well. Remember that they're proud of you and want photos for their memories as well. It's ok to include that. It's easier to get it over with earlier in the day.
*My personal advice to approach this is to give them a final chance to submit arrangements. Tell them they only have one day to submit because the photographer needs it. Set a number of arrangements they can give so as to keep the time down to a minimum. You know your family best, so you do what you're comfortable with when approaching this topic.
This is advice I give based on what I've heard and seen work from brides and a bit of my own opinion. You know your family best! Do what works for you. Maybe this doesn't apply to you at all, and that's ok!
I also want to finish with this. I have no problem doing a few arrangements throughout the cocktail hour, after dinner or whenever if things were missed, that's a part of my job! But it makes a noticeable difference to your enjoyment throughout the day if you can get them all in and done during that allotted time. I've seen this played out time and time again so trust that I'm coming from a place of experience. I want you and everyone to just relax and enjoy the day!
Tip #5
Choose an organizer/arranger
First things first, you will, in fact, need an elected individual to read off these lists and make sure everyone is there. You may think you don't need this person, but that is naive. Sorry, not sorry. You absolutely need someone arranging. Having a strong-voiced, strong-willed individual that can yell out names, get people in and out will save you, me, and everyone else a lot of time and hassle.
It helps tremendously if this person knows everyone. Therefore my recommendation is to have two elected people, one for your family and one for your spouse's family. They need to be loud and ready to get the job done fast. Herding people for photos is harder than you'd think, which is why I say you need someone loud!
I am always happy to do this job and so are my second shooters but remember we don't know the family members, which can slow us down. Keep that in mind if we are doing it for you. And yes we will be loud and a little pushy to keep things on schedule!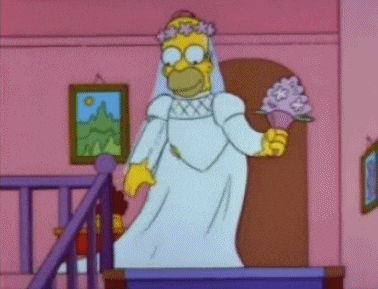 Now you're ready to start planning and list-making!
When it comes to family photos efficiency is the name of the game. An organized list, efficient order, and a loud arranger will all help this process go smoothly and fast! That way we can get to the dancing and champagne popping part of the day!
Comment with your tips from your wedding day that helped your family arrangements fly by!
Check out my Instagram if you don't already follow me!
Ready to hire your wedding photographer? Inquire here!