Now that we're deep into the self-isolation you might find yourself in need of a new headshot, profile picture, Linkedin profile or you may just want to finally master taking a gorgeous photo of yourself even when alone.
Your first try might not be the perfect winner but it is fairly easy. I have written some steps that will help you easily get the perfect photo with no help and minimal equiptment. Here's how to take the perfect self-portrait.
Camera
You can use your phone or any digital camera you have. Whatever works for you!
It will be important to make sure you have something to set your camera on. It might be a tripod, a table, bookshelf, or something completely different that you macgyver to be the right height! All are ok, just make sure your camera is secure and safe from falling first.
If you're using a higher-end camera I'd recommend autofocus for this. At least for your first try. Once you get familiar and comfortable you can play around with the manual focus. Most of the time it's an added and unnecessary challenge but for some ideas/photos, it might result in a better photo!
Lighting
Lighting is ultimately what will flatter you and make you look your best. To do this with no equipment all you need is a window. The bigger the better. For different looks, you can play around a little and change your angle from the window.
As you can see in the photo I attached below slight adjustments with your head angle will change the way the light hits your face. You may prefer one angle over another so find your sweet spot.
Make sure your face isn't in the direct sun if it's a sunny day.
Location
You'll want to choose a location in your house that has a nice background. Try to find a window that is in front of a blank background like a wall or a door. Feel free to move things around in the background to enhance your shot; take art down or move furniture.
Do what your comfortable with and get creative. When I do self-portrait sessions in my apartment I move furniture around and tuck things away until I'm done so my images look really clean and tidy! Things like my file folder and hand lotion on my desk. Even things like that don't need to be in the picture.
A rule of thumb is unless it serves a purpose to the context of the image leave it out.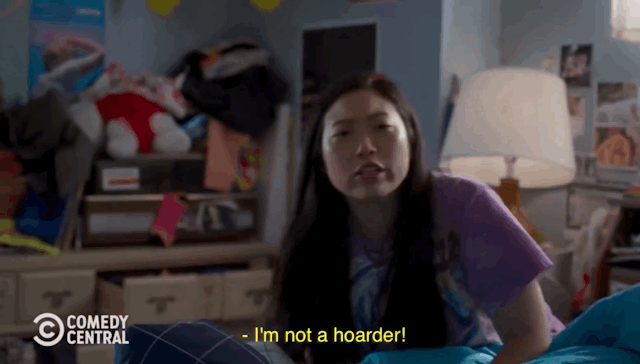 Wardrobe
Dress up! Look good and clean. Put your favourite top on, do your full make-up and hair. You might be going for a more natural look which is ok too but make sure you're happy with your look before giving your first attempt a go.
Self-Timer & Photo Bursts
Self-timer is your friend. I always give myself the most amount of time allowed before the first picture is taken. Take a deep breath, set yourself up and off you go!
Some cameras allow for multiple photos to be taken and this is what you want if you can. That way when the camera starts shooting you can make minor adjustments to your angle, facial expressions, arms, hands, etc. This will make it faster and easier to select the winner because you don't have to hop back and forth between your spot and your camera. If your camera doesn't have this option consider getting a remote trigger. You can buy all sorts of triggers that range in price online!
If you're using your phone and your phone doesn't have this option you can look for an app that does. There is so many apps that will do this for you, some apps might vary on phone type.
I use the app called ProCam on my iPhone 8 Plus.
Subscribe to my newsletter for constant tips like this, updates and so much more! Click Here!
Interesting in booking me for your wedding or elopement? Inquire Here!