The Anti-Bride – Hamilton Wedding Photographer
Preface: You're allowed to be whatever bride you want to be. Be a basic bride if that's what your heart desires. This isn't a black & white topic. It's a scale of grey, or better yet, it's a rainbow! This post is shame-free, I'm simply diving into the depths of what it means to be an Anti bride.
What is an Anti-Bride?
An Anti-Bride is a bride who doesn't fit into the regular bridal mould of tradition and conventional wedding ideas. In the end, it's about marrying the person you love with the people you love. You might be an Anti-Bride if you're not inspired by classic bridal magazines, looks or pages on Pinterest.
What does this mean for you?
I truly believe that you don't need to be an anti-bride to reap the benefits. It's as simple as this; If you've never really cared about the table decor don't spend time thinking and planning it. People tend to forget the 'less is more' mentality when planning a wedding. It's a great motto for a lot of things in life. Hone into what you care about with absolution and nothing else. Ditch the rest!
Lets say you identify as an anti-bride, you'll probably find yourself ditching the traditions and focusing on details and things that you honestly care about. Even if you don't identify as an anti-bride you can still leverage this when making tough decisions.
Forget about what you know/think others will want from you. Focus exclusively on the things that you and your spouse genuinely love.
How can it benefit your planning process?
If you couldn't already tell I love making lists! When trying to figure out what matters to you make a list of 1-5 things that you couldn't live without on your big day, anything goes, and then after that make another list of 1-5 things you couldn't care less about, even if you tried!
Those lists can be your pillars throughout your planning process. Turn back to them when stuck or in need of a reminder on what's really truly important to you and your S.O.
For example, these two love birds stuck to the less is more mentality during their intimate elopement style wedding. They incorporated aspects of traditional weddings that they wanted and ditched the things they didn't care about! https://josienicolephotography.com/beautiful-outdoors-fall-wedding/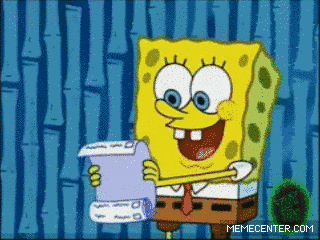 More ways to up the anti(-bride)
Hone into your personality when choosing vendors. Make sure your vibes match the vendors and your vision for the day. For example, If you are super chill, very easy going and laid back you might not want to be picking a wedding planner that is more high strung and a stickler for sticking to the schedule.
Visualization can help people in many different ways, so it's a good idea to start now for your wedding day. Think of the big picture. The mood, the feeling, the key points throughout the day and remember your list! Feel free to add some keywords on the page with your list for reference. Words like; relaxed, fun, party, outdoorsy, nature, calm… Anytime you struggle with a decision look back to those key foundational things you set up at the beginning.
Don't search online for cool "anti bride" ideas. Seriously, step away from Pinterest! All of your wedding decor and details should ultimately come from the heart. Try not to rely on outside sources. A few inspo blog posts to get the juices flowing can absolutely help, no doubt, but remember your wedding is a showcase of who you are! Check out my blog post for unique wedding ideas, and just remember to use it as your starting point not the be-all, end-all.
In conclusion, don't worry too much about what "the anti bride" is doing and simply do you! Ultimately you need to do what works for you because at the end of the day it is your day of celebration!
Now go forth and bride it up!
Check out my Instagram if you don't already follow me!
Ready to hire your wedding photographer? Inquire here!